I made teeny-tiny pumpkin pies for Thanksgiving. 🙂
My mom invited my friends and me to have Thanksgiving at her house. I brought homemade yeast rolls and a pound cake. It was a nice time and we played games.
Thanksgiving at my mom's is a thing! I invited my two friends Jeaux and Victor, and we had a meal with my mom and her roomie David.
I made yeast rolls.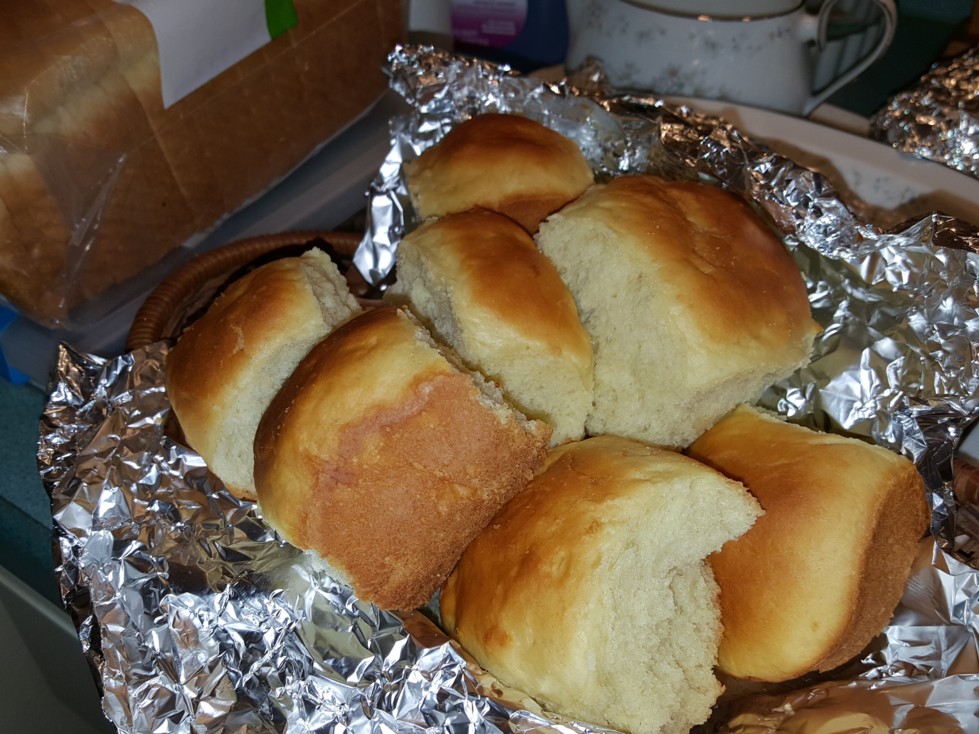 Here are some shots of the meal 😀