Jeaux turned 40! I made him banana bread with white chocolate writing on it.
Thanksgiving at my mom's is a thing! I invited my two friends Jeaux and Victor, and we had a meal with my mom and her roomie David.
I made yeast rolls.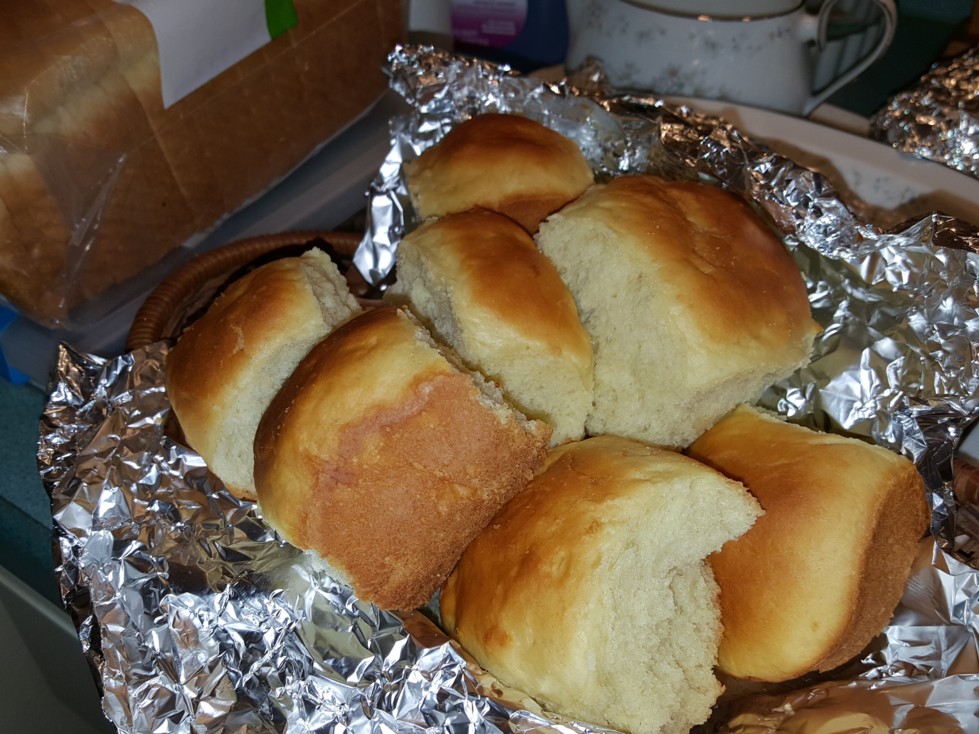 Here are some shots of the meal 😀
Didn't have any burger buns and wanted some.